Emergency Vehicle & Police Sirens
Sirens are an important tool for public service workers and operators of emergency vehicles – especially when paired with a light bar. Browse our 7 models below to learn more about their unique features.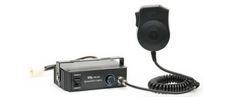 Price: $64.99
Sale: $59.99
You Save:

$5.00
Buy Now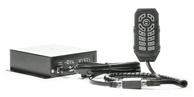 Price: $99.99
Sale: $89.99
You Save:

$10.00
Buy Now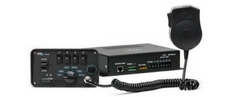 Price: $119.99
Sale: $99.99
You Save:

$20.00
Buy Now
When Can Sirens Be Used?
It is important to understand that most locations have rules and regulations about the lighting and sirens that can be installed on vehicles, because these tools are often limited only to emergency vehicles and public service workers. So, individuals that are not associated with a specific organization need to check the laws and regulations to ensure that they are staying in compliance with the local rules.
These are some of the common uses of an emergency vehicle siren:
EMS
Fire Trucks
Police Cars
Police Sirens & Emergency LED Light Bars
Even if you have
LED light bars
installed on your emergency vehicle, it is still a good idea to use a police car siren in conjunction with the lights. Other drivers might not see the flashing lights, but they will likely hear the siren as you are approaching. The combined use of lights and sirens is a dynamic way to capture the attention of everyone in the area.
Sirens on emergency vehicles are beneficial to support the movement of the vehicle, especially when the truck is moving through heavy traffic. They are a very effective way to capture attention because it can be heard from a distance. Its sound is very distinct, making it easy for drivers to know that they need to move to the side to let the emergency vehicles through.
Customizing Your Sounds and Lights
At SpeedTech Lights, we are proud to offer a variety of lights and sirens to help you customize your vehicle to fit your needs.
You will see that our emergency vehicle sirens have features that can be set to match any application.
For example, you might adjust the volume or sound depending on the level of traffic that you are dealing with or program switches to power your warning lights on the same platform as your siren system.
For more information about the different types of emergency vehicle sirens that are available, we invite you to contact us today! Take some time to browse through the pages on our website, and feel free to contact our experienced team if you have questions about any of the products that we offer.