Switch Box Control Panels
When installing LED warning lights in your vehicle it is essential that you can react to an emergency situation at the touch of a button. With both our generic Switch Plates and SpeedTech Lights brand control boxes, we give you the ability to do just that.

Which series is right for you? Scroll over the links below to learn more.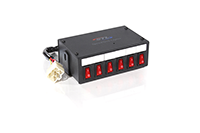 6 Switch - LED Functionality
Buy Now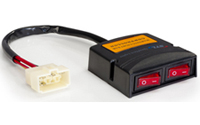 Dual Switch LED Functionality
Buy Now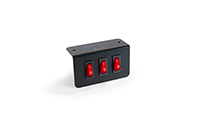 Triple Switch LED Functionality
Buy Now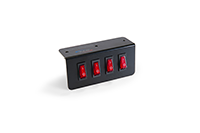 Quad Switch LED Functionality
Buy Now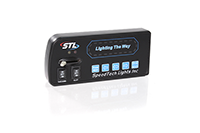 Supreme Control Box - LED Display
Buy Now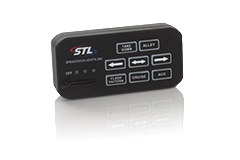 Buy Now
Do You Need Switch Box Control Panels for your car?
These control panels are necessary if you are installing multiple tools, such as
light bars
, sirens, flashers, and more. Having the right switch box installed on the dashboard will provide you with easy access to everything that you need. You can use the tools in all situations, and quickly manage the functions and features of each of the tools that you are using.
For example, a good switch box control panel will allow you to adjust the speed, brightness, and patterns that are displayed by the lights on your car or truck. You will also be able to manage the sound and the sirens from one central location, giving you access to all of the tools that might be useful in an emergency situation.
These tools are important for emergency vehicles, public service workers, construction crews, tow truck drivers, and even school bus drivers. By having access to the lights and sounds that are available on the car, you can quickly alert other people and drivers in the area, if needed.
Choosing the Right Vehicle Switch Box Control Panels
Without the right switch box, it can be a hassle to control the settings on the lights and sirens that are available, resulting in a situation where the tools are used incorrectly or you will be missing out on some of the beneficial features in your vehicle.
One of the advantages of switch box control panels is that you will have the ability to customize the setup to match your individual needs. There are a variety of options to choose from, so you might consider talking with our experienced team to learn more about the best way to integrate the tools in your car.
At SpeedTech Lights, our goal is to provide you with all of the tools and equipment that you need. Contact us anytime for more information about the emergency vehicle accessories and control panels that are available.